Description
Hone your kids' drawing skills at an early age.
"My kids absolutely love this toy. They spend hours drawing and entertaining themselves" ⭐️⭐️⭐️⭐️⭐️
Help your little artist to do their own works.
With this drawing projector, it helps them learn the basics of drawing.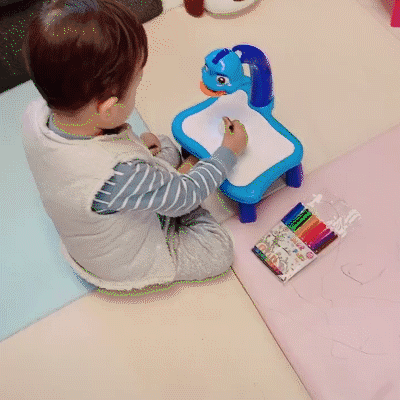 DOES YOUR CHILD SCRIBBLE ALL OVER THE HOUSE?
LET THEM ENJOY THEIR ART JOURNEY WITH THIS!🎨
Make your kids learn and study art the fun way! It allows them to be attentive to details and get familiar with basic structures or forms of objects.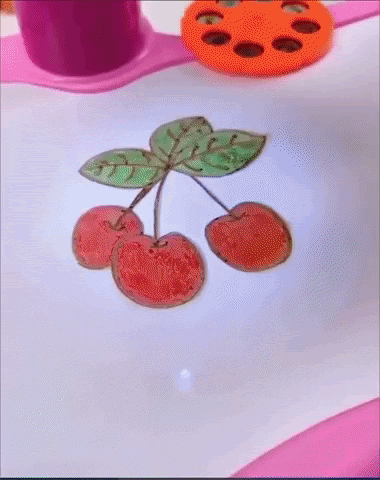 Let them show their creativity and imagination, help them learn how to draw, and encourage them to improve their art skills through this innovative and educational art toy!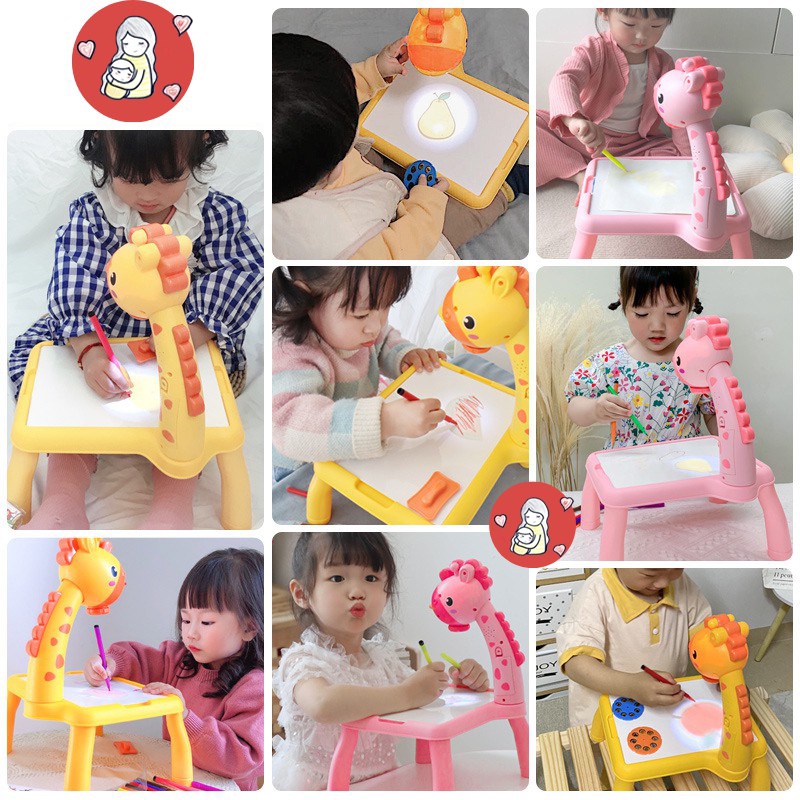 It is also a communicative link between you and your little ones.
FUN PROJECTOR TOY: Come with a high-quality projector. Just turn down the lights, switch on the projector and insert a preprinted slide and trace away. Then color in or paint the picture. Project an image that your child can draw along the photograph.
GREAT EDUCATIONAL TOY: Doodle toy is baby's love. This funny projector toy enables your kids to express themselves artistically. It can improve your kids' creativity and imagination, exercise hand-eye coordination & color perception ability.
ATTRACTIVE & INNOVATIVE: Make playtime fun with this cute projector. It will help and encourage children to learn to draw and paint while having fun. Durable intelligent toy, modern and elegant in fashion, light projector innovative technology.
KIDS LOVE SCRIBBLING BY NATURE! So let them develop creativity in all aspects of creation. The Drawing Board enables your kids to express themselves artistically;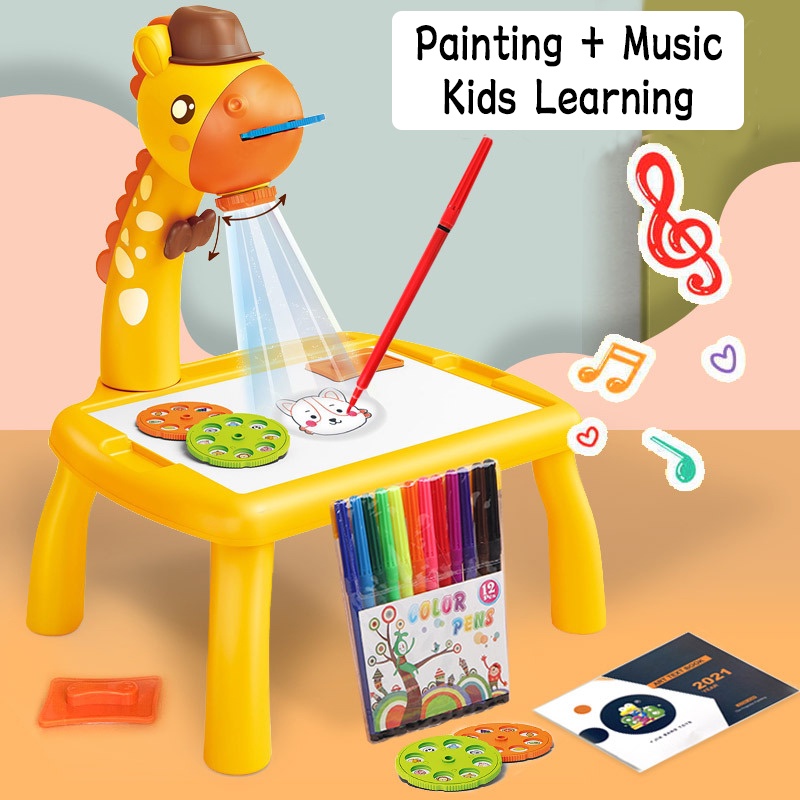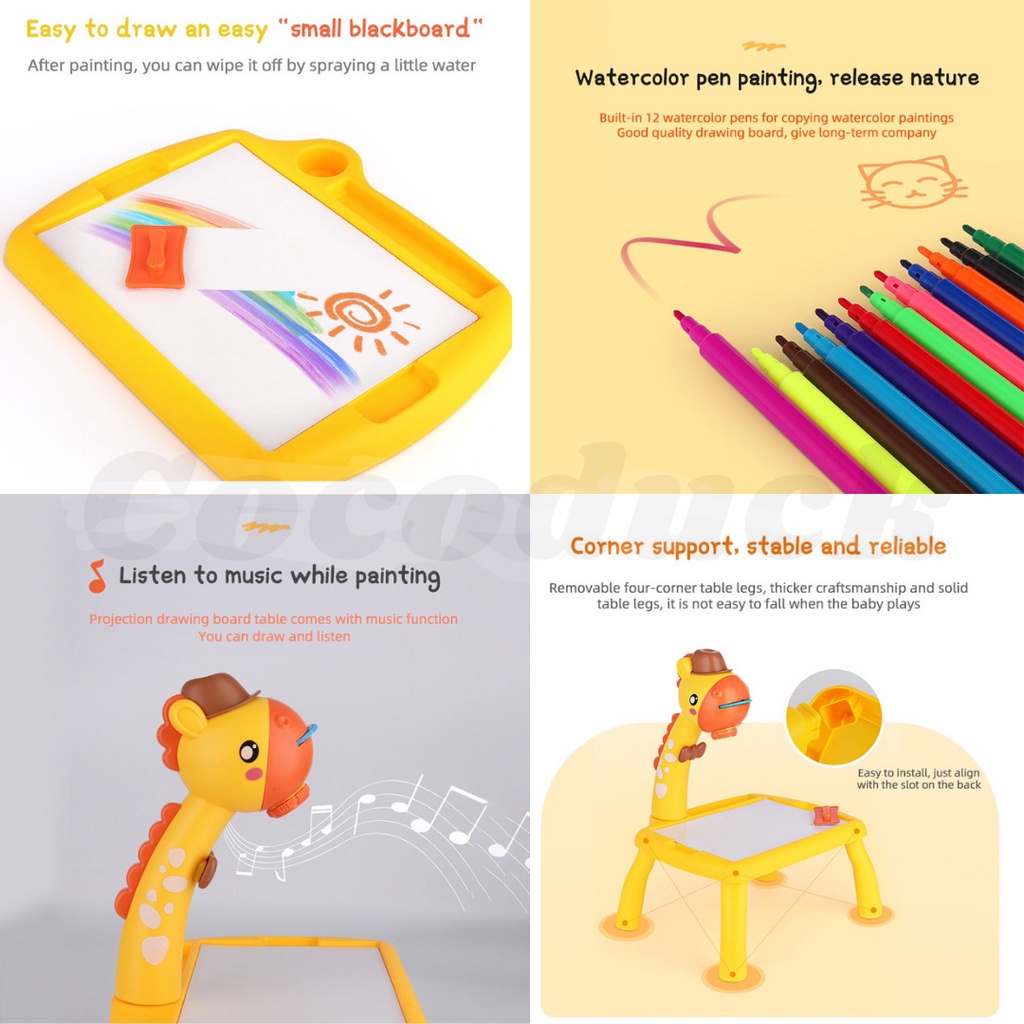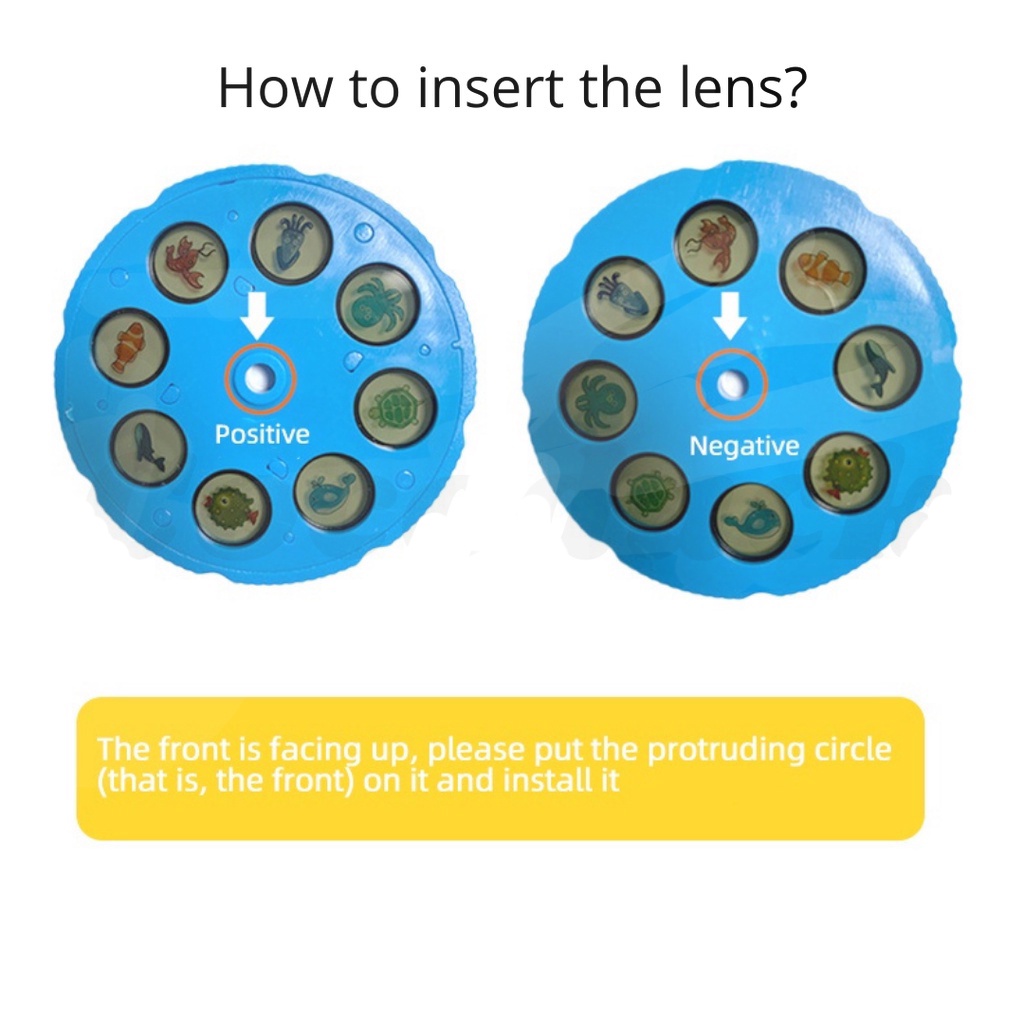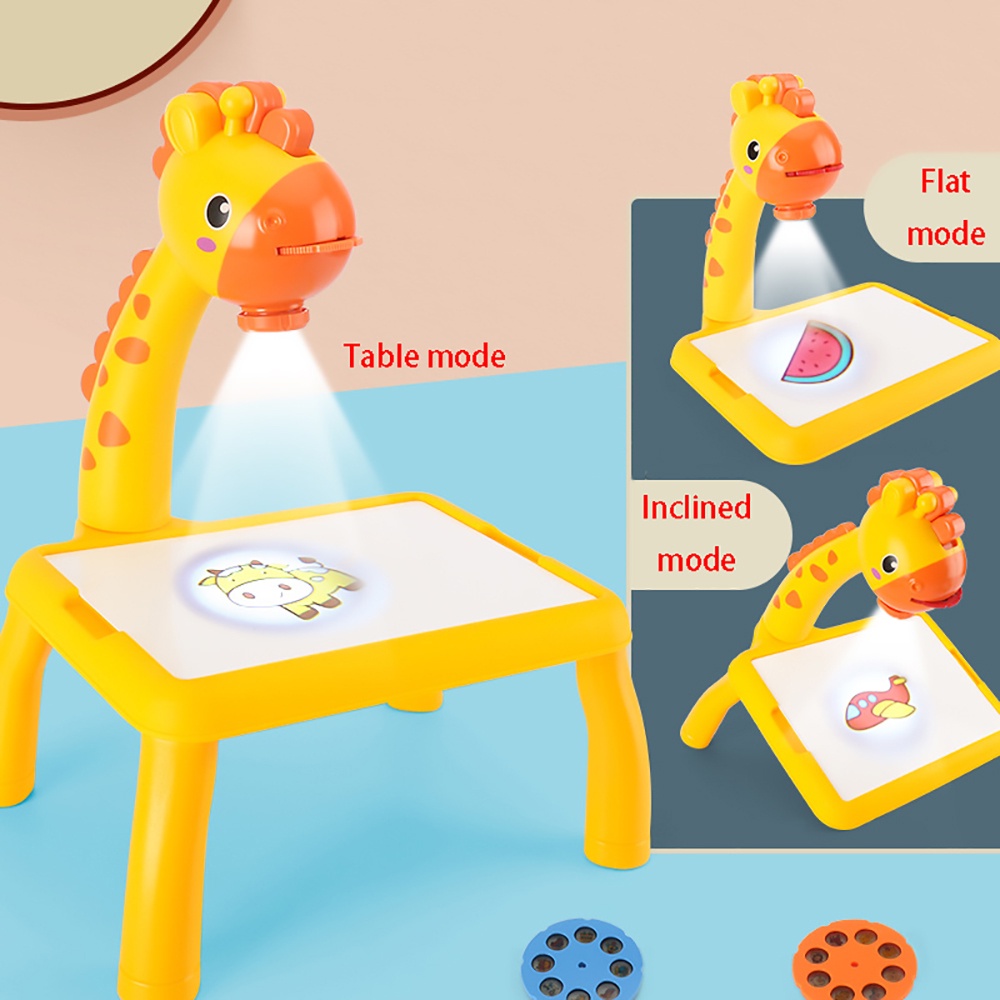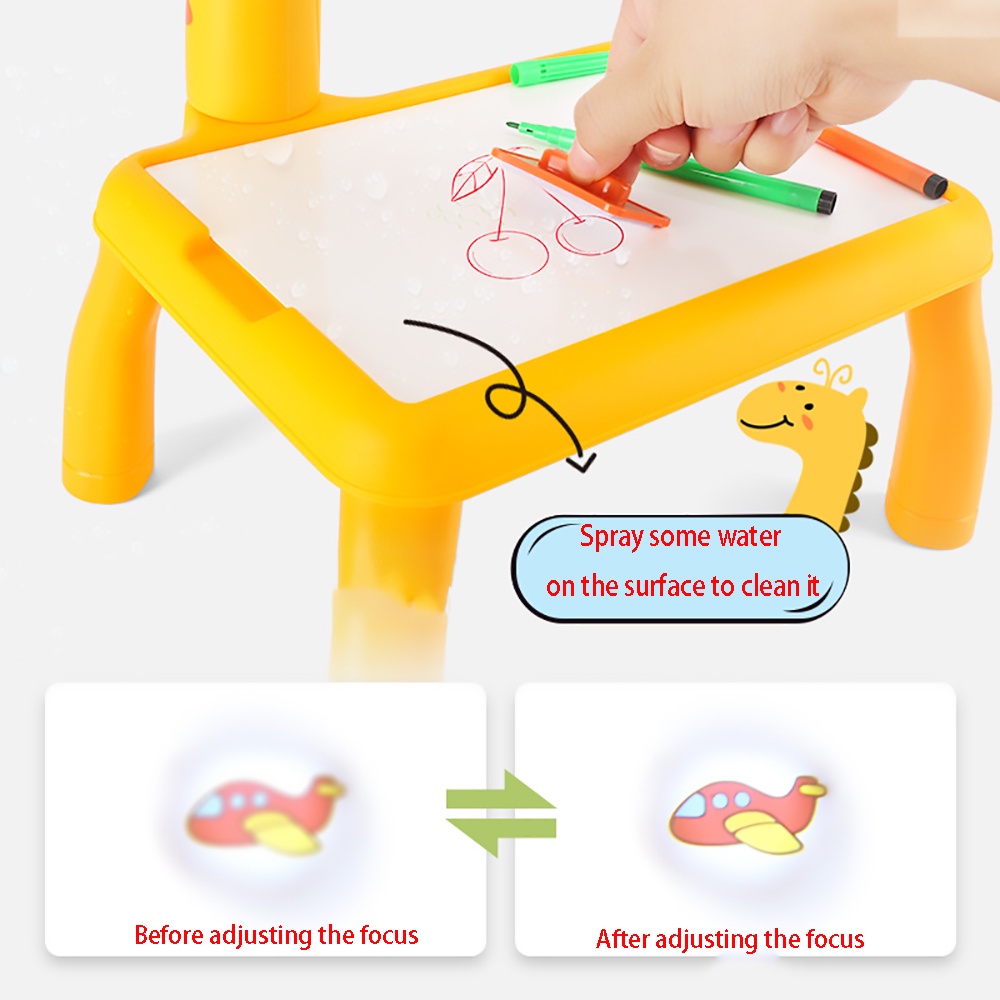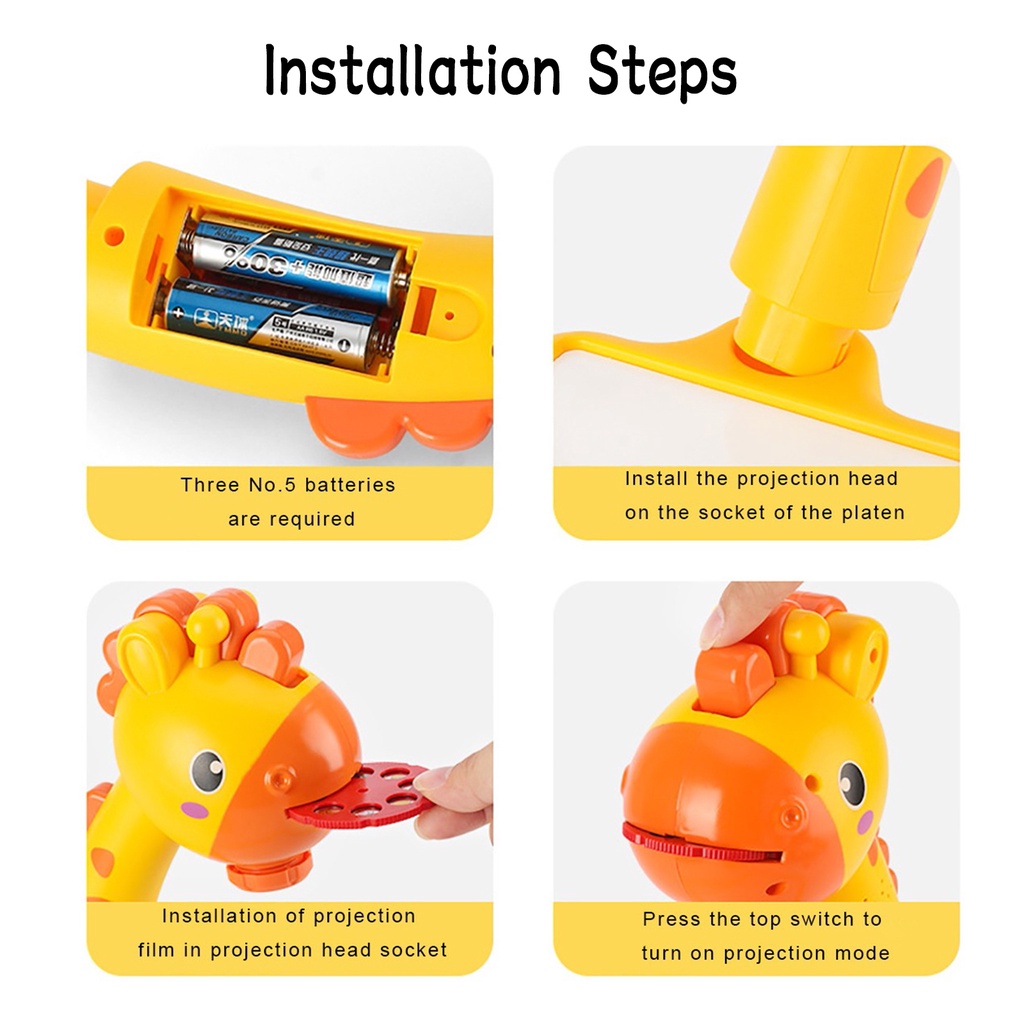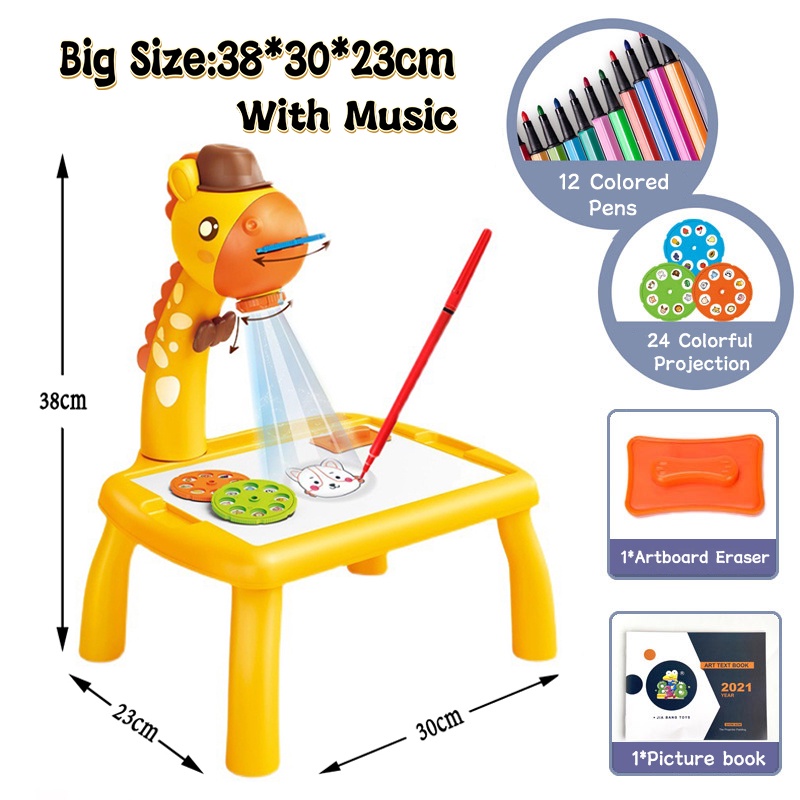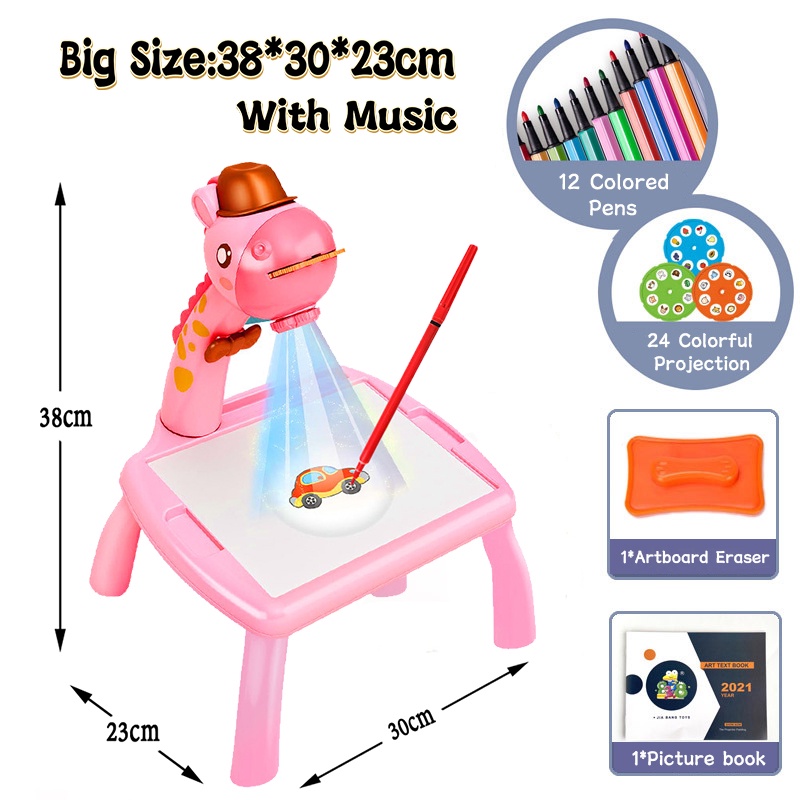 Product Description:
Version: Music verison
Product Name: Giraffe Projector toy
Product Size: 38 * 23 * 30CM
Ability development: intellectual development
Applicable age: children (4-6 years old)
Battery: 3 x AA battery (not included)
Material: ABS plastic

Feature:
1.Baby loves graffiti by nature, letting the baby develop creativity in all aspects of creation
2.This toy enables your child to express themselves artistically.
3.Great for pencil control. The projector folds flat for easy storage.
4.The Painting Projector is a fun and easy way to draw! Turn down the lights, switch on the projector, insert a preprinted slide and trace away. Then colour in or paint the picture.

➡️Development focus:
🔆Cognitive – Brain Development, Colour Recognition, Imagination
🔆Motor – Eye-Hand Coordination
🔆Social-Emotional – Focus & Attention Span, Friends & Parental Relationship
🔆Drawing skill and its recyclable

➡️Materials
🔆Made of ABS and electronic component

➡️Product care
🔆Clean with dry cloth and keep the product under clean & dry condition

📣📣Humble reminder
This product contains small objects, parents are advised to accompany children while playing.

Package Included:
Projector(Giraffe) x 1 set
Screw driver x1
Lens x3 (24 image)
Duster x1
Drawing book x1
Colouring Pen x12
---
SHIPPING:
READY STOCK IN MALAYSIA
ORDER PROCESS WITHIN 24-48 WORKING HOURS
Peninsular Malaysia Receive in 3-9 days.
Sabah & Sarawak Receive in 7-14 days.
*Not included saturday,sunday & public holiday.
PAYMENT METHOD:
All transactions are made in Malaysian Ringgit (MYR)
iPay88 Payment Gateway is a secure online payment service and solution which allows you to pay through credit card, debit card and Internet Banking developed by https://www.ipay88.com
It is the same Online Payment Gateway System currently provided by many licensed Financial Institutions.
For that reason, customers can be certain of iPay88's security. iPay88 also complies with PCI Data Security Standard and Malaysia Payment System Act.